Data Match Print Program
If you choose either Option 1 or 2, you will receive PDF files, one for each grade, you can use to print the reports. You can also download and install the Data Match Print Program to print the students' reports at school.
Completely Free! Yep! No cost to download or use.
Sample Database Included Get it NOW. Don't wait 'till the last minute.
Click here to see sample reports.
Minimum Requirements

Download Now
Instructions for Downloading and Installing
NOTE: If using a Mac, you must have Parellels installed (www.parellels.com),
and you must perform the installation into the Windows partition.
1. You will be downloading a file named DMPRINT_v2.EXE, a self-extracting zip file
2. After you click on the download link above, the installation file will with start
downloading immediately, or give you a choice to Run or Save. Choose Run.
3. When the the download is complete, it will either start to install immediately,
or give you the choice to Run or Cancel. Choose Run. (Note for Vista users:
you may need to right click on the program and choose to "Run as Administrator").
4. If you chose Save instead of Run, locate the DMPRINT_v2.EXE file wherever
you saved it and double-click on it to start the installation.
6. Choose "Typical" installation..
7. You will be notified when installation is complete.
8. You can start the program in two ways: double-click the new icon placed on
your desktop, or click Start, Programs, and click on Data Match Print.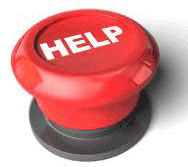 The Print Program will automatically establish a connection to our server in order to access your students' matching results. In the unlikely event your school's firewall has been programmed to disallow outside connections, your network administrator can quickly fix this once we provide them with the applicable settings.